President Barack Obama and Lonnie Bunch, III
Closing General Session
To access ALA Annual, please follow these steps:
 
Click "Login" on the right of the dark purple, top banner (next to the Search Bar).

Enter the email address you used to register.

Enter your registration number from your confirmation email.
Have you registered but can't find your email confirmation?
You may want to check your spam or junk folder. It's possible that if [email protected] isn't added as a safe sender, the confirmation may not arrive in your usual inbox. Search ALA 2021 Annual Conference & Exhibition – Confirmation / Receipt.
Still can't find it? Email us to change your registration email address and we'll send you a new confirmation.
How to Navigate the Annual Conference & Exhibition
How to Navigate the Library Marketplace
The Library Marketplace: Exhibits, Stages, & Resources
The Annual Conference will begin on June 23 with a full day
of exhibit sessions and activities.
  Note: Exhibitor booths are open June 23–26.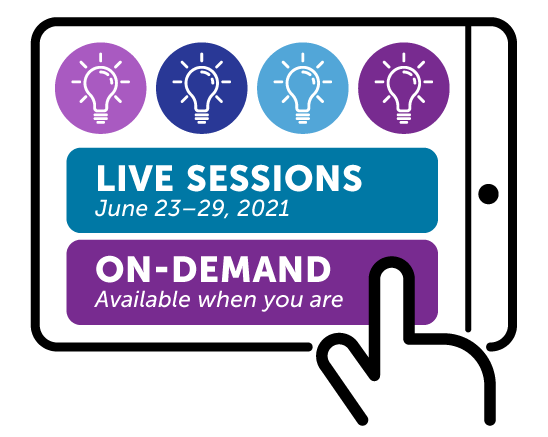 Educational Programming
Attend specialized educational programming:
140+ educational sessions tracked by subject matter

News You Can Use Series

COVID-19 information for libraries
 
Live SessionsOn-Demand Sessions
There's plenty that you can now view in the Program Scheduler.  And when you register, you're then able to "favorite" all the sessions and activities you'd like to participate in during the conference.
Just enter the email address you used when you registered and the confirmation number noted on your confirmation letter.
Remember, the Scheduler will be consistently updated with new items, so be sure to check back!